Pimcore vs Prestashop - How to choose the ideal eCommerce platform
Last updated on 26 January, 2022
7 min read
You're trying to decide which eCommerce platform is right for you and you've looked a bit more into Pimcore and PrestaShop?
You're in luck! Today, you'll learn more about the Pimcore vs. PrestaShop comparison, and to be more specific - more about Pimcore's and PrestaShop's features, pricing, and overall benefits.
Also, just to get you started, we'll talk a bit about eCommerce platforms and some of their most common features and use cases.
Let's dive right in!
What is the purpose of an eCommerce platform?
Firstly, let's define an eCommerce platform. In essence, an eCommerce platform is software that enables you to commercially process buying and selling activities over the internet, be it goods or services that are processed.
So, if you're looking to get more involved in the eCommerce industry, or you just looking to expand your business with an eCommerce functionality - you'll need an eCommerce platform, to begin with. And better be sure that it's a future-proof platform, one that keeps up with the latest technologies, features, and customer demands.
And if you're already running an eCommerce business and an eCommerce platform is already processing your transactions, you're already aware of this.
Whatever eCommerce platform you choose to go with, there will be some pros and cons. In that light, today we'll list the pros and cons of Pimcore and PrestaShop so you can have more of the necessary information to make the final decision.
And regardless of the pros and cons, every single eCommerce platform brings heavy benefits to both customers and businesses.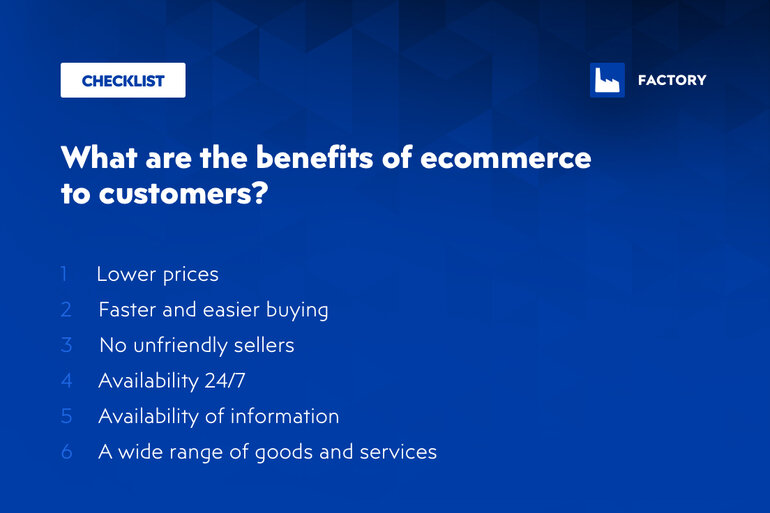 Just think about your last online purchase. The entire world is slowly tuning in to online shopping and there are most certainly a lot of benefits to enjoy as a customer.
But when you're an eCommerce business, it becomes even more exciting. More opportunities to reach your customers is just one of the many benefits.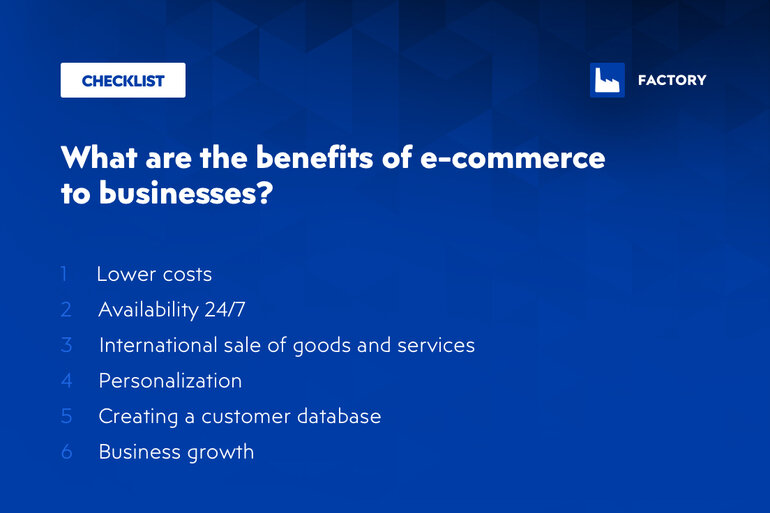 Imagine all of the customer data you could have at your fingertips. And imagine all of the tiny changes you'll be able to make that will create a large impact on your customer base. Exciting, to say the least.
We've already talked about some of our go-to eCommerce platforms, so if you're looking to find out more about eCommerce and its many platforms, we've got just what you need.
Now, let's jump right into the Pimcore vs. PrestaShop comparison.
What is Pimcore?
Pimcore is one of the most advanced eCommerce platforms on the market. It has strong data management and experience management capabilities, thanks to its 6 powerful components. Each component represents a different system, such as product information management, content management system, digital asset management, and so on.
Pimcore is a one-stop solution for a huge number of business needs. Be it planning and executing an omnichannel strategy, optimizing your business data, or fully supporting your eCommerce business in any way possible. Pimcore handles everything.
Moreover, it's an ideal solution for companies who are trying to optimize their entire processes. All of those numerous systems that are in place can be replaced with a single Pimcore installation. And if you're wondering how is it possible for Pimcore to replace all of the existing systems, stay with us until the end of the comparison.
What is PrestaShop?
PrestaShop is an open-source eCommerce platform with over 1 million active community members. It's a great eCommerce alternative to WordPress and WooCommerce, being more user-friendly - and even completely free. There are no sales commissions, monthly fees, or any additional expenses.

Even though PrestaShop doesn't exactly excel in the area of data management, it does handle a lot of eCommerce issues effectively. Similar to Pimcore, it supports content creation and content editing through the use of hooks. Hooks are PrestaShop's counterpart of Pimcore's content bricks. Each hook (or brick) contains a piece of content that can easily be edited, translated, and repositioned to another location.
Also, PrestaShop offers limited personalization capabilities, making way for continuous improvements of customer experience store-wide. But how does it fare when put up against Pimcore? Let's jump right into the Pimcore vs. PrestaShop comparison.
Pimcore vs. PrestaShop - the comparison
Both Pimcore and PrestaShop are sound eCommerce platforms, yet they strongly differ when it comes to the features they're offering. If you're running a larger eCommerce store and you're in need of a platform that can handle unlimited amounts of all kinds of data, Pimcore may be your go-to solution.
On the other hand, if you're looking for a free eCommerce platform with a decent amount of content and customer management capabilities, PrestaShop may be a good solution for you.
Either way, let's see what similarities are there between Pimcore and PrestaShop.
Both platforms enable you to:
Manage your web content
Optimize your content for search engines
Translate content into a large number of languages
Manage product data
Fully customize the storefront
Process online payments
Integrate with 3rd party apps
Manage customer orders and customer records
Create reports and present sales, inventory, and customer information
Control editing rights by product category, geography, etc.
Provide customers with user management capabilities
Provide a seamless approach to the customer experience through all available shopping channels
As seen above, there are a lot of similarities between Pimcore and PrestaShop. These above-mentioned features are some of the most common features of eCommerce platforms. And yet, there are a lot of differences between Pimcore and PrestaShop.
Let's check some features that are unique to PrestaShop or some shared ones that outperform Pimcore.
PrestaShop installation process flows quickly and easily
Promotions, discounts, and shopping cart abandonments are easily managed
The checkout process is easy to configure
It's instantly optimized for mobile devices
Payment and shipping is easy to configure
Product reviews are easy to implement
On the other hand, Pimcore works as a well-rounded digital experience platform offering a wide arsenal of revenue-generating features and capabilities. And some of them are:
Product feed management for all channels
Marketplace integration
Connecting any external system to Pimcore
Easy data import from any data source
Built-in photo editor
Built-in advanced SEO management dashboard
Elimination of data silos
Easy creation of product catalogs
Strong personalization capabilities through behavioral targeting engine
In-built analytics dashboards
A complex pricing rules engine
Creating and managing complex workflows
Endless on-site customization
Easy multi-site management
Extremely high level of security
Advanced inventory management
Product recommendations
What's the difference between Pimcore and PrestaShop?
If you're looking for a platform to help you manage, maintain, enrich, and distribute data - Pimcore may be your ultimate choice for an eCommerce platform. All the way from importing data from various connected data sources to enriching and distributing it wherever it's needed, Pimcore does it all effortlessly.
There are many data management processes that can easily be automated and optimized, and Pimcore is an optimal solution for aiding you on that mission.
PrestaShop, on the other hand, is a bit more simple. It doesn't feature any advanced data management capabilities, and its content management capabilities may be subpar to Pimcore's. PrestaShop's main user base consists of primarily small-business users and a much lower percentage of mid-market users.
PrestaShop's ease of use and a focus on nailing the basic eCommerce features ties directly to its target market. With Pimcore, the situation is a bit different. Pimcore's user base consists of mostly mid-market users and a staggering 15% of enterprise users.
The sheer complexity of Pimcore and its features makes it extremely appealing to such companies, offering a wide range of enterprise-level features and high-security standards.
So, if you're representing a mid-market or an enterprise-level company, you'll likely gravitate towards Pimcore as your main choice for an eCommerce platform. And if you're a small-business owner looking for an eCommerce platform to kickstart your business and expand your online presence, PrestaShop may be more appealing to you.
Of course, if you choose PrestaShop as your eCommerce platform, you'll always be able to extend its capabilities through add-ons. Every additional add-on may impact your website performance and overall security level, so tread carefully when looking for an add-on.
You'll find PrestaShop easy enough to use, even if you're just starting out. The initial starting risk is very low, mostly due to its cost being - zero. Be aware of add-on expenses, as they may prove to be extremely expensive with their subscription-based pricing plans.
Let's discuss some of the main differences between Pimcore and PrestaShop.
PrestaShop is a simple and easy-to-use eCommerce platform with a large and active community. Pimcore, on the other hand, is everything but simple. When used to its full potential, it consists of 6 different systems, each covering a different aspect of your business.
You're looking to manage data more efficiently? Pimcore's product information management, digital asset management, master data management, and customer data platform are some of the best solutions on the market.
And if you're looking for a system to help you manage your customers' digital experience, Pimcore's got you fully covered with its next-generation digital experience management features.
PrestaShop lags behind Pimcore in the field of data management. Customer, product, inventory, and sales data are undeniably at your disposal at any moment, but the extent to which you can import, enrich, maintain, and export data when using Pimcore is unmatched.
In essence, Pimcore provides its users with much more than a simple set of eCommerce features. You can choose to go with just 1 out of 6 systems or craft your own combination of systems you'll want to use. Whatever your decision is, you'll be able to manage all aspects of your business in one single Pimcore dashboard.
Unlike PrestaShop, Pimcore makes a strong move towards eliminating data silos, one of the biggest challenges businesses face today. All of the data and processes are fully transparent, allowing for a collaborative and productive work environment.
Pimcore vs. PrestaShop - the pricing comparison
Pimcore is available in 2 editions - a free and enterprise-ready Community Edition and a paid Enterprise edition.
If you choose to go with the paid Enterprise Edition, the costs start at around €19,200 on a yearly basis. Pimcore's Enterprise Edition will provide you with access to a large number of Enterprise-only features, including product data syndication, product and asset experience portals, product feed management, and so on.
Also, you'll enjoy the benefits of the long-term support (LTS), service level agreements (SLA), and services such as consulting, development, and training from the Pimcore team.
Pimcore says it all transparently on their website - check out their own comparison of the Community and Enterprise editions!
Alternatively, Pimcore offers a free Community Edition to its users, free of charge. There are no licence fees, subscription fees, or any other hidden costs. But do take into account that you'll need a reliable Pimcore development partner to help you build the solution.
Also, even though Community Edition is a free one, you'll have at your disposal a huge number of features to help you manage companies of all sizes. It's fully enterprise-ready and all of the 6 components are able to implement in both Community and Enterprise editions.
On the other side of the ring stands PrestaShop with its fully-free offer.
No licence fees, no subscriptions, no sales commissions. Similar to Pimcore, you'll need a reliable development partner to help you get started, so don't forget to take into account the cost of development.
Additionally, add ons may prove to be a bit expensive if you're in need of more features than PrestaShop has to offer. We strongly recommend that you revise your budget and prepare for any future costs you may encounter, whatever platform you choose to go with.
Pimcore vs. PrestaShop - which eCommerce platform wins in this showdown?
With all of the features, similarities, and differences between Pimcore and PrestaShop taken into account, we can confidently say that Pimcore provides much more and is a more powerful platform than PrestaShop.
Its wide range of features and benefits in both Community and Enterprise editions is unparalleled. Pimcore easily connects to any external system, swiftly imports data from any connected source, and goes a long way to ensure you get the most out of your data.
Even though both Pimcore and PrestaShop are characterized as eCommerce platforms, Pimcore is much more, offering any of its 6 systems as standalone solutions.
To conclude, if you're planning a complex project, or you're thinking about implementing a new eCommerce platform for your enterprise-level company, Pimcore is the best solution for you.
But if you're a small-business owner, or you're just starting out in the eCommerce industry, PrestaShop may be a better choice for you, due to its simplicity, ease of use, and low costs.
Finally, we'd like to help you bring your idea to reality. Our teams are filled with experienced Pimcore developers and consultants, and we're one of the few Pimcore Gold partners! Reach out to us, let us know your ideas, and we'll talk more about how we can help you.
Pimcore vs. Competitors
You'd like to know how Pimcore compares to the rest of its competitors?
Here are a few comparisons you may find useful:
This guide is part of the category, read more on
Looking for Exponential Growth? Let's Get Started.