Pimcore vs. Magento: How to choose the best eCommerce platform
Last updated on 26 January, 2022
7 min read
In this article, you'll find everything to decide on Pimcore vs. Magento to be your next eCommerce platform of choice!
Both Pimcore and Magento are advanced eCommerce platforms with great content management capabilities. But which platform can give you an upper edge when it comes to managing your products and maximizing your sales results?
Pimcore is an advanced digital experience platform with great data management capabilities, meaning you can use Pimcore's PIM, DAM, MDM, and CDP systems to manage your data. On the other hand, Magento is a popular eCommerce platform with a massive number of available integrations.
Of course, the choice is yours and it depends on your needs and plans for your future projects. So, in this article, we'll analyze the differences and similarities between Pimcore and Magento, and help you decide which platform is more suitable for your company.
Let's dive in!
eCommerce platforms and Product Information Management systems - what are they?
First off, let's start by defining an eCommerce platform. In short, an eCommerce platform is software that enables you to commercially process the buying and selling of goods and services over the internet.
So, if you're interested in selling goods and services online, you'll want to equip yourself with a future-proof eCommerce platform to make it all possible.
And speaking of product information management systems (or PIM systems, for short), they are systems used for centralizing all of the product data in a single source and managing all aspects of that data. This makes it extremely useful for marketing and sales teams, as they can deliver any kind of product information across any channel in a matter of seconds.
The importance of an eCommerce platform for your business
Whatever kind of eCommerce business you're looking to start, setting up an eCommerce platform is a prerequisite for conducting business. And if you already have an eCommerce platform up and running, you know that without it, it would be near impossible to run a successful eCommerce business.
Each platform has its strengths and weaknesses, and in this article, you'll find out what kind of value can Pimcore and Magento bring to your business, as each of them can be viewed as an eCommerce platform.
Regardless of the platform you choose, there are some benefits that an eCommerce business model brings to customers.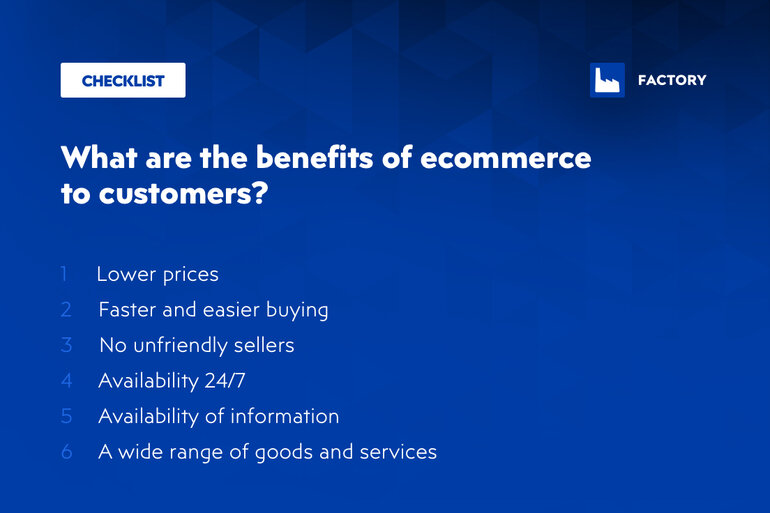 And for businesses, there is another set of benefits in place. With eCommerce continually growing, there are now more opportunities than ever before to reach out to your target audience online and convert them into paying customers.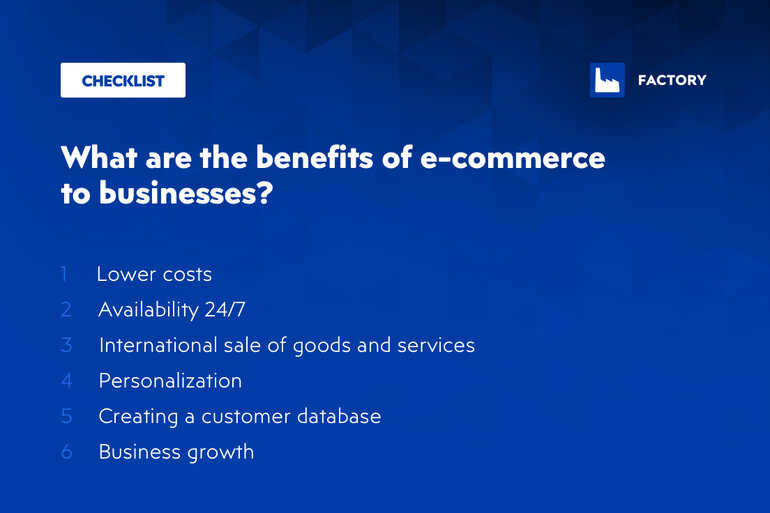 We've already talked about some of our favorite eCommerce platforms, so feel free to check them out in one of our latest articles.
Why is PIM vital for your eCommerce business?
When used together with an eCommerce platform, a product information management system can be of incredible help. In situations where your eCommerce store is home to hundreds of different products, each with its own product variants and multiple different options - handling all that data becomes a bit tough.
One of the biggest benefits of PIM you'll experience is accurate product data and improved overall customer experience, which is by far the most significant of all benefits you may expect from a PIM.
Usually, all of your product data is centralized in a single location, making it easy to both access the data and distribute it.
The image above shows you how a PIM system works. In general, it's connected to several data sources from which it gathers all of the product data. The data undergoes a certain process in the PIM system, ensuring that all of the product data you have is clean and accurate. Finally, after all of the product data is ready, you can easily distribute it wherever it's needed - your eCommerce store, a mobile app, POS, or any other distribution channel.
Now, both Pimcore and Magento can offer you an eCommerce solution, but still, only Pimcore can help you accurately manage your product data with its PIM system.
And keep in mind that if you choose Magento as your eCommerce solution, you'll still be able to leverage Pimcore's PIM system!
Let's keep moving and give a bit more information about Pimcore and Magento!
What is Pimcore?
Pimcore is currently one of the most advanced open-source digital experience platforms on the market! Besides being able to manage any kind and amount of data, it has modules for managing digital experiences, making it your all-in-one solution for managing a company.
If you're managing an eCommerce business, you'll be happy to know that Pimcore can support it completely. It enables you to gather, maintain, and distribute any data, execute your omnichannel strategies, manage complex pricing structures, and much more.
Pimcore's data management modules are extremely powerful, which is one of the main reasons why Gartner recently named Pimcore as the MDM market leader in its latest 2021 report!
You'll find Pimcore useful in every department of your company. From content management and data distribution to improving data quality - you can enjoy all of Pimcore's benefits in its free Community Edition.
What is Magento?
Magento 2 is one of the most popular eCommerce platforms available. It's been used by countless companies of all sizes to set up their eCommerce stores and start selling their products and services online. It's by far one of the best platforms on the market, capable of creating any kind of content and delivering it to any customer at any given time.
Magento 2 is overall a secure platform with advanced built-in security options. It has evolved from its predecessor, Magento 1. Unlike its predecessor, it includes a huge number of available integrations in its marketplace, and allows for almost unlimited customization. But Magento's biggest strength lies in its community of more than 315,000 developers and over 250,000 businesses!
It's fully mobile-friendly and it comes with built-in advanced SEO features, helping you to better position your eCommerce business on Google's results pages. Even though the cost of building and maintaining a Magento 2 eCommerce site may be substantial, it's one of the best eCommerce platforms for companies of all sizes.
Pimcore vs. Magento - how do they compare?
Both Pimcore and Magento have a similar set of eCommerce features, with Pimcore taking the lead as a platform consisting of everything from PIM, MDM, DAM, to CDP, and CMS! But still, Magento does have several great features at disposal for their users:
High-level cybersecurity
Personalized content blocks
Built-in advanced SEO dashboard
Cloud-based data reporting capabilities
Drag-and-drop page builder
Magento marketplace with numerous integrations
Touch-friendly features (screen is optimized for mobile and tablet)
And on the other hand, Pimcore still stands as a well-rounded platform capable of almost anything Magento has to offer, and even more:
Experience personalization for any customer touchpoint
Out-of-the-box storefront available
Complex product configurators are available
Advanced order management
Behavioral targeting engine
Individual design and checkouts
Complex pricing and product structures
As Pimcore is both a data management and experience management solution, it can handle multiple aspects of any kind of business, including not just its eCommerce aspect, but all of the data coming in and out of the organization's digital ecosystem.
Still, there are some similarities between Pimcore and Magento:
Shopping cart pricing rules
Related products feature
Content personalization capabilities
SEO management dashboard included
Drag-and-drop functionality
It's open-source
Huge community backing the platform
Customer segmentation capabilities
Even though Magento 2 is an enormously popular eCommerce platform, Pimcore outperforms it in almost any aspect, be it security, personalization, data management, and even content management.
So, a new question arises.
Why and when to choose Magento and when to choose Pimcore?
Even though Pimcore is generally a better platform, there are still several instances in which you may choose Magento 2 over Pimcore. If you're currently using Magento 1 platform and you're looking to migrate to a new eCommerce platform, migrating to Magento 2 may be a bit easier than migrating to Pimcore.
In this case, you already have a fair amount of knowledge of Magento and you're well-versed in using its functionalities. Still, even if migrating to Magento 2 is a bit easier, you'll want to decide if it's worth it because of numerous Magento alternatives.
Magento 2 is a solid eCommerce platform and if you're looking to open your eCommerce store and fully manage it from a single dashboard, Magento may be your platform of choice.
But if you're working on an extensive and complex project, or you'd like to work on several connected projects simultaneously, you'll most likely choose Pimcore over Magento. In addition to supporting any kind of eCommerce business need, Pimcore can help you fully manage your data, organize complex workflows, and automate interactions with every single on-site user!
Additionally, if you're looking to connect a PIM system with your eCommerce store, you'll most definitely want to choose Pimcore as your platform. Pimcore can ensure your product information is always complete and accurate, minimizing the amount of product returns almost instantly.
And if you're looking to offer your products and services on more touchpoints besides your eCommerce website, having a PIM system implemented will help you distribute all of your product data quickly and easily. Even if you're looking to connect more of Pimcore's components, such as Pimcore's digital asset management system and customer data platform, you'll find it easy to do as Pimcore can be better defined as a framework upon which numerous systems can be built and connected, rather than simply an eCommerce platform.
Pimcore vs. Magento - the pricing comparison
Pimcore comes in two editions - a paid version and a free one. Pimcore's paid Enterprise Edition costs start at about €19,200 per year. In this edition, you'll be able to enjoy a large number of Enterprise-only features and have full access to SLA (Service Level Agreement), LTS (Long Term Support), and consulting directly from Pimcore's core team.
On the other hand, Pimcore's free Community Edition comes with a large list of features included. Even though it's a free edition, it can be successfully used in companies of any size, especially larger corporations looking to gain full control over their data. And still, Pimcore's Community Edition allows you to use all 6 of Pimcore's modules, enabling you to scale your business massively and explore all of the benefits Pimcore can bring to the table.
Similar to Pimcore, Magento also offers two different pricing plans - a free Magento 2 Open Source edition and a paid Magento 2 Commerce edition. By opting for Magento's Open Source free edition, you'll have access to instant purchase, site search, catalog management, integrated checkout, payment, shipping, and much more.
Still, the costs of implementing the Magento platform range from $30,000 for a basic eCommerce website with basic functionalities, while the costs may be even higher in many instances.
On the other hand, if you choose Magento's Commerce Edition, your license fees will vary depending on your company's average gross sales revenue. How does it really work? Check out the image below!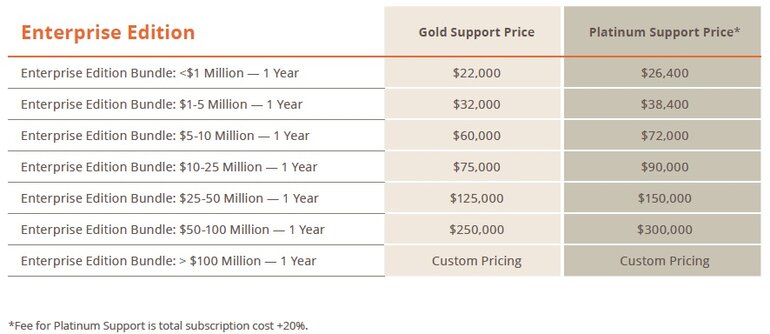 Besides licensing fees, keep in mind that there will be more costs associated with themes, extensions, hosting, development, maintenance, and more. Whatever kind of project you're planning next, be sure to find a reliable development agency that will be able to provide you with accurate and detailed estimates, as well as top-notch service in any aspect.
Is Magento a PIM?
In short - no. Magento is exclusively an eCommerce platform, but when it comes to PIM - you can integrate any PIM system with Magento to ensure your product data is clean and accurate. Even if you primarily choose Magento 2 as your eCommerce platform, you'll always be able to integrate Pimcore's PIM system, as it can connect to any system your business needs.
Pimcore vs. Magento - who wins?
When comparing Pimcore vs. Magento, it's clearly visible that Pimcore takes the lead in many business aspects, even though Magento is a specialized platform for eCommerce.
Unlike Magento, Pimcore's free edition brings a huge amount of features to the table, and in many cases, it's more than suitable for large and successful companies.
Still, if you're looking to focus solely on eCommerce and you're already familiar with Magento, you may give Magento 2 a chance.
But if you have complex projects planned, and there's more to them than what eCommerce platforms can usually handle, you'll want to choose Pimcore. All of your data management challenges, workflow organization, and content management needs can be easily solved with Pimcore.
You'd like to have an experienced partner to help you out with new projects? Reach out to us and let's see how we can help! We're experts in building PIM solutions and developing successful eCommerce businesses, and we can't wait to hear your business ideas!
Pimcore vs. Competitors
You'd like to know how Pimcore compares to the rest of its competitors?
Here are a few comparisons you may find useful:
This guide is part of the category, read more on
Looking for Exponential Growth? Let's Get Started.