Factory becomes the first Pimcore Gold partner in Croatia!
Last updated on 29 September, 2021
3 min read
We're thrilled to announce that Factory has officially become a Pimcore Gold partner!
In January, we became the first Pimcore partner in Croatia, and today marks the day we hit another milestone. We want to give our thanks to all of our members for making it possible for us to impact the thriving Pimcore community, and especially to our Pimcore developers who wrote countless lines of code.
Our clients' feedback played a huge role in our Pimcore journey. Pimcore Gold certification stands as a promise to our clients that every project we work on is going to be of the highest quality. We believe that it's our responsibility to do our work the best way we can and we're going to keep improving.
Pimcore's Marketing Manager, Christian Kemptner, shared his perspective on this story as well:
"We are proud to win Factory as our Gold Partner. This premium partnership level elevates our bond and brings our companies closer together. We were very impressed to see Factory's proven track experience with Pimcore. After adopting Pimcore as a key technology offering, they always stay current on the latest Pimcore innovations. Becoming a Gold Partner confirms that they have become an essential part of our global community. We are looking forward to many successful outcomes of this strategic alliance!"
Factory CEO, Ivica Horvat, shared with us his views on our most recent, and one of the dearest, accomplishments:
Achieving Pimcore Gold partner status is a crown of all the hard work and dedication the Factory team has put in the last three years. With the experience and expertise that Factory's Pimcore development team has, we were able to deliver value to our business partners by optimizing their business process', delivering data and assets through API endpoints, building advanced and fully integrated headless e-commerce solutions on the web, Android and iOS and much more. I want to thank the entire Factory team for their dedication and decision to chase excellence in everything they do and to our partners who made all of this possible. The future for Factory looks bright! Our business partners have granted us the trust to develop several advanced ERP to Pimcore e-commerce integrations. We are looking forward to the opportunity to position Factory as a skilled and trustworthy partner for the business looking to either optimize or grow their business via the Pimcore platform.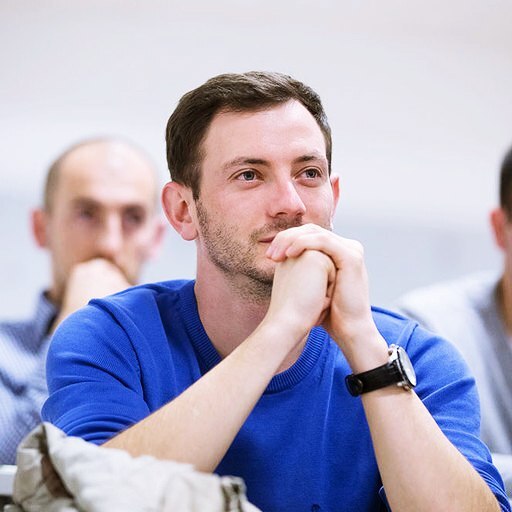 The Gold Partnership we achieved validates a level of expertise and experience. Since we started using Pimcore as our key technology offering, we've been focusing on several specific segments such as:
ERP integration to PIM/DAM/CDP/eCommerce

enterprise-level CMS development

Web to print development

B2B mobile application development

eCommerce development

Product data management and Product data workflow management

Asset data management and Asset data workflow management
The majority of the services we're offering are heavily based on Pimcore development, along with eCommerce mobile app development for both iOS and Android platforms. For years, we've been expanding our service offerings as our team and our expertise grew, and today – we offer our clients services of implementation and development of all Pimcore modules (PIM, MDM, DAM, CDP, DXP, eCommerce)!
Long ago, we took a deep dive into eCommerce, and now you can rely on Factory to provide you with eCommerce customer experience personalization services through Pimcore's customer data platform.
Pimcore has a wide array of possible integrations, and we're thankful we had the opportunity to handle numerous Pimcore integrations! Today, Factory is more than ready to help you with several specific integrations, such as:
Sage 300 + IMAN integration to eCommerce integration

Navision to eCommerce integration

SAP to eCommerce integration

UPS to eCommerce integration

Authorise.net to eCommerce integration

Avalara to eCommerce integration

PayPal to eCommerce integration

eCommerce to mobile application

Pimcore to mobile application integration
We're thankful for all the projects we've had the opportunity to work on and we're looking forward to more opportunities for doing what we know best – creating beautiful applications and making a difference in the IT industry.
If you'd like to know more about Pimcore and the rest of our technology offerings, feel free to say hello@factory.dev!
This guide is part of the category, read more on
Looking for Exponential Growth? Let's Get Started.