Using mobile app loyalty programs to strengthen customer relationship
Last updated on August 18, 2021
5 min read
Loyalty programs are used by most of the companies. They represent a great way to collect user information and information about users buying habits as well as rewarding loyal customers. Some brands have increased their sales by implementing loyalty programs through their mobile apps, and in this article, you can read just how you can implement loyalty programs to strengthen customer relationship.
You can incorporate it with your ecommerce app or build a mobile application just for your loyalty program. Also, you can use loyalty programs to brand your mobile application and increase brand awareness.
Let's see what are loyalty programs and why you should implement it!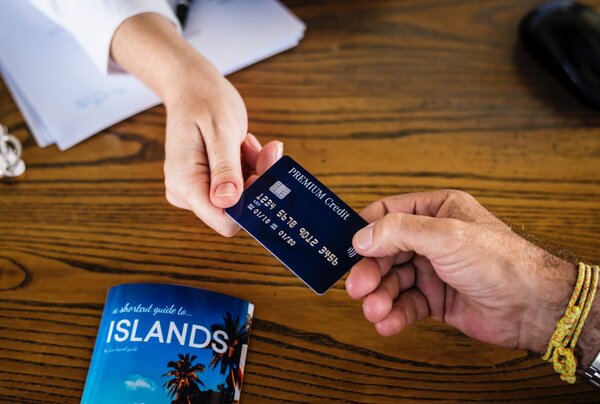 Why do loyalty programs work?
Loyalty programs have been around for quite some time now. Consumers got used to them and you also probably have a dosen of loyalty cards in the back pocket of your wallet. Also, in recent times there is a rise in loyalty apps. More and more brands are incorporating loyalty programs within their mobile applications.
One way or another, loyalty programs are great! Just why do they work?!
Firstly, customers love rewards. Almost any kind of loyalty program includes rewards for customers. Whether in the form of discounts, free products or gifts. There are so many ways you can reward your loyal customers.
Secondly, loyalty programs are often easy to use. In just a few clicks users can participate in the loyalty program. Or if it is a card loyalty program, just one swipe. The point is, loyalty programs take minimum of customers time and should be practical.
Thirdly, they add value. Customers usually participate in loyalty programs of brands they love or have a feeling of receiving additional value. In any case, loyalty programs add value to your products.
You can implement it in different forms. Like we said before, there is a rise in mobile app loyalty programs and let's see just why they are the best form!
Why is better to choose mobile app for your loyalty program
It doesn't matter if you already have an ecommerce mobile application or want to build a brand new loyalty program mobile app. There are many ways to incorporate loyalty program by using mobile application and they are becoming more and more popular amongst users as well as brands.
The reasons more and more brands are cutting their loyalty cards and going mobile is because:
Customers have

multiple loyalty cards

from different brands and not enough space to carry all of them most of the time

Customers often

lose loyalty cards

and don't care enough to make a new one

Decadence of a card

– they get used up

Customers

have their phones with them

most of the time

It's

easy to open an app

as it is to pull a card from the wallet

Possibility of

syncing

the loyalty program information with users buying habits information from mobile app
Cards have become bulky and clumsy. Customers often feel irritated if they have to carry lots of loyalty cards and often cut some out. Furthermore, cards can get lost easily.
On the other hand, customers have smartphones on them most of the time. This comes in handy with loyalty programs. They can have 20 cards on the tip of their grasp which makes it easier for both customers as well as brands. Furthermore, it is much more likely to lose a card than to lose a smartphone. But, when deciding on a mobile app loyalty program don't forget to count the cost and maintenance your mobile app will have!
When it all comes together, you should choose to implement your loyalty program through app instead of card because:
It's easy to use

Chances of card lost are minimum

You can connect the existing mobile app with your customer loyalty program

You can send information and updates about your loyalty program directly to customers smartphones

You can track customer shopping habits and journey through mobile app and across loyalty program

Personalized content based on location
It can be said that the feature of loyalty cards is in mobile apps!
How can you use mobile app loyalty programs to strengthen customer relationship
Having a good customer relationship is essential for companies growth and increase in sales. Also, it is easier to retain customers than to constantly invest money and time in acquiring new ones. Therefore, loyalty programs represent a perfect opportunity for strengthening customer relationship with the brand!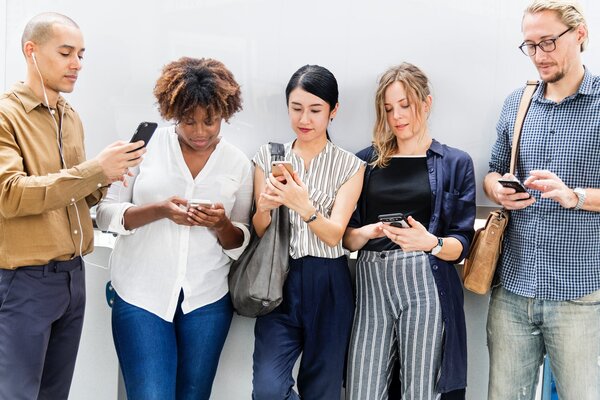 Loyalty programs via mobile app will strengthen the relationship you have with customers by:
Constantly engaging through use of the app

Inviting users to use the app and loyalty program

Sharing useful content to customers

Making it easier to use the benefits of a loyalty program

Reward loyal users
You can implement different loyalty programs depending on your mobile app goals, targeted audience and loyalty program purpose.
Let's look at some of the typical mobile apps loyalty programs implemented by famous brands
1. Collecting points system
The system of collecting points is the most commonly used loyalty program. Customers are used to it from the time loyalty programs were implemented through cards.
The amount you spend gives you a certain amount of points. When you reach a determined number of points, you get rewarded. The rewards can be in the form of discounts, gifts and any form that will bring value to the customer.
For example, Starbucks gave its customers a mobile app they can use to collect points. For every spent dollar the user gets a point. They also implemented pay-by-phone and in-store refer. Furthermore, the coffee shop brand keeps its customers informed via mobile application by displaying relevant content. The result of a simple and useful mobile app loyalty program was an increase of loyal customers, increase in sales and better customer relationship.
2. Rewards in the form of special prices
This form of loyalty programs can be seen at supermarkets and retail chains. Customers that are members of a loyalty program, get a special price for certain products. Usually, some products inside the store will be tagged with different price and color which represents a loyalty program price. This form is often used by loyalty cards but it's becoming more and more used by mobile app loyalty programs too.
It's easier to carry your phone into the store than an overfull wallet. Still, most of the stores still rely on loyalty cards but also enable a mobile app loyalty program. For example, IKEA and Cinestar Cinemas.
3. VIP loyalty program
By making your loyalty program exclusive and giving access to only VIP members, you are taking it to the next level. You can give VIP access to loyal customers after they exceed a certain amount or even ask them to pay for VIP membership. Also, the VIP loyalty program has to have super special benefits for customers and seem exclusive for a customer to want to join.
These type of loyalty program will make your brand seem more expensive and chick. It's usually used by brands that sell pricey products. Since customers don't often buy exclusive goods, a VIP loyalty club is a great way to stay in touch and inform your customers.
4. Combination of different loyalty programs
The second most used mobile app loyalty program! It's perfect for implementation via mobile application since the app will provide an easy-to-use platform for complex loyalty programs. The app will provide a perfect solution for informing users about the benefits of the loyalty program they can use inside the app. In this way, customer will feel loyalty program is simple yet extremely beneficial.
For example, you want to enable the loyalty program in which customers can collect points, scan products, get coupons and connect with other users. By incorporating all that into a loyalty program mobile application or an existing ecommerce mobile app, you are providing a simple solution to your customers.
Great example is the cosmetics giant, Sephora. The app enables users to discover new products, receive discounts, browser relevant content about makeup and cosmetics as well as receive location-targeted promotions with push notifications.
Start you mobile app loyalty program
There is no doubt you should build a stronger customer relationship through loyalty mobile app. Make sure you create a simple jet useful loyalty program. The content has to be relevant to the mobile application loyalty program. Also, make sure the loyalty program matches your goals and targeted audience.
If you have an ecommerce app and want to increase sales through stronger customer relationship, adding loyalty program in your ecommerce app might be the perfect move.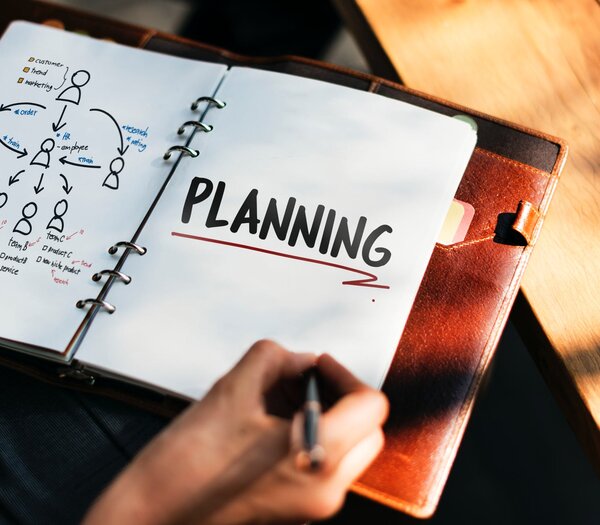 Be unique! Even the simplest loyalty program, like collecting points, can be turned into special and branded experience. It's important to know your customers and what exactly do they want.
And in the end, enjoy the fruits of your effort. By implementing a good mobile app loyalty program you will:
Gaither precious data about your customers

Create a personalized shopping experience based on those data

Strengthen customer relationship by displaying relevant content, information and rewarding them
The only thing to do is come up with a great mobile loyalty program and implement it!
If you have a great story of how you did it, feel free to share it with us or contact us if we need to create your loyalty program at hello@factory.dev!