Factory is rated as #1 software development company!
Last updated on August 30, 2021
2 min read
As one of our services is custom website development, we often love to share our knowledge and the great work of our clients. One of our main ideas while joining Top Software Developers was to present some of our ways on how to build an ecommerce app, share some insights while learning Pimcore, or how to avoid bad reviews, low ratings and uninstalls of your tourist mobile app.
With articles from our knowledge base and success stories from our clients, the team from Top Software Development Companies recognized our work and listed us as #1 software development company!
Yay! We are #1 Software Development Company!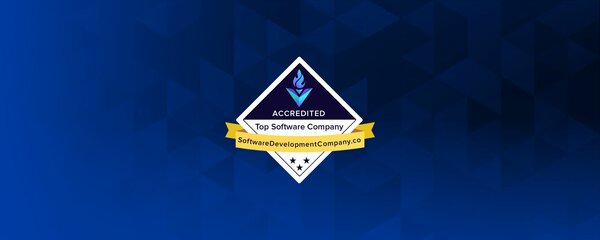 Top Software Development Company is a B2B marketplace connecting brands with software developers determined the best software development companies from around the world who can create custom software solutions for any brand!
More than 127 websites spread the good news!
Some of them are:
Thanks, dear friends from Top Software Development team for recognizing all of our hard work, we're really pleased to be part of your great community! It is an honor to be acknowledged for our efforts, expertise, and the ability to deliver what clients really want.
Besides this, there are many other awards Factory has
Any time we have won an award, it has been an exciting experience that always causes us to think of how much we have to be grateful for!
Our team of more than 35 employees is a wonderful place to create beautiful websites and mobile apps and build the relationships and connections that provide so much of our motivation and satisfaction.
Some of our awards in the past 6 months are:
We are especially grateful because it is so directly thanks to you, our clients!
As a design & development agency with presence across the world, we work with a variety of clients from the tourism industry, retail – ecommerce, startups with great ideas, and non-profits.
We frequently provide solutions that include establishing complex technical integrations, simplifying asset management, and defining unique and valuable customer journeys.
While the only constant in technology is change, we often need to jump on any opportunity to learn and create new beautiful web or mobile apps!
Dear clients, thank you for the opportunity to partner, work and build the unique relationship we have!