Complex product configurators
Last updated on 29 September, 2021
7 min read
The days of producing standard products (or products with limited options) are over. Driven by the new customer demands and expectations, manufacturers are increasingly offering their customers to order customizable products.
In the past, companies didn't offer customizable products in their standard offers because it was too expensive for both the manufacturer and the customer. But today, customization is a standard. If your company doesn't allow your customers to configure the products to their own preferences, you may be fighting an unnecessary uphill battle.
Even though many North American and European manufacturers have decided to adopt Lean techniques and improve their productivity, there are more benefits to uncover by cutting out waste and errors in the beginning.
Complicated quote-to-production processes involve several departments which can lead to slow response, more human errors and increased product lead time. Companies worldwide have successfully tackled this challenges by offering configurable products and utilizing complex product configurators.
In this whitepaper, you'll learn more about complex product configurators, the benefits of using them and you'll have a chance to look at some of the live examples. Take a deep dive into the whitepaper and don't hesitate to reach out to us if you have any questions!
What is a complex product configurator?
To start off, we can define a complex product configurator as a tool that enables users to modify the product components so that the end product meets their expectations as much as possible. The final product needs to cover all of the customers' needs and requirements.
A complex product configurator helps by automating the process of creating quotes, ditching the inefficient manual approach towards creating quotes and specifications. It speeds up the whole process from the moment a customer creates an order to the point where it's already in production.
However, there are some limits to the extent of the product configurator's power. Not every product component can be combined with each other randomly. The functionality of the end product needs to remain unharmed. For this reason, product configurators need to have a defined set of restrictions and limitations on certain product combinations.
How does a complex product configurator look like?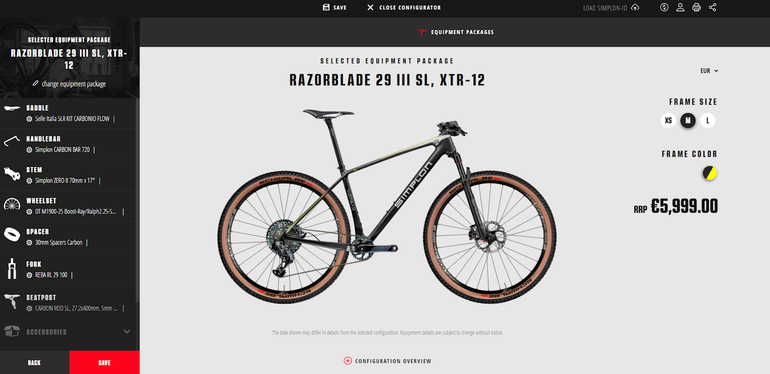 In the image above, you can see an example of a complex product configurator. This particular configurator is built on Pimcore, utilizing all of its PIM capabilities. The website provides you with several different options to choose from when configuring each feature. Every different feature has a different price and the final price of the product may vary greatly.
The benefits of using a complex product configurator
There are numerous benefits to using a complex product configurator. From empowering sales to increasing customer satisfaction, product configurators have an incredibly positive impact on all types of businesses - both B2B and B2C.
Product configurators ensure that manufacturers get the right order
Using a complex product configurator is an excellent way of ensuring that the customer receives exactly what they ordered. They build their product themselves and the whole configuration is saved and sent to manufacturing. This way, customers can be completely confident that they'll receive exactly what they ordered - and manufacturers won't get any mistakes in the order.
Reduced lead times
Every complex product ends up being almost completely unique, containing a great number of specific customized features. Thanks to the product configurator, the whole selling process is automated.
Customers build the product themselves, or a sales representative can do the same - in a short period of time. The time to create a quote is drastically reduced and all of the information can be instantly sent to the manufacturer.
Increased customer satisfaction
Complex product configurators make sure that there are no mistakes in the order when customers configure their ideal product. A certain set of restrictions and permissions is set before the configurator is live and it ensures that every end product remains fully functional and that the manufacturer can produce it without issues.
In time, this leads to significant cost savings. The customer is guaranteed to receive the product as they've configured it and delivering the right product at the right time has a great impact on increasing customer satisfaction.
A chance for connecting with customers
Finally, using a complex product configurator is, and should be, fun. It's like building your own LEGO house. The more complex your product is, the deeper your customer can connect with that product, and create an emotional connection with the brand.
4 major types of product configurators
There are 4 major types of product configurators, each serving a different purpose. There is a strong connection between the complexity of the product and the complexity of the configurator. And yet, factors such as target audience and strategic goal play a huge role when it comes to choosing a type of configurator to go with.
Marketing product configurator
The role of a marketing product configurator is to visually represent a complex product that can't be presented in an intuitive way using traditional documents. It does provide the customer with a range of possibilities, but it doesn't create a precise quote.
Essentially, marketing product configurators generally serve the purpose of arousing creativity within your target audience. It gives them an overview of the specific product and initiates the sales process.
We've taken some time to explore a certain marketing product configurator - Alucobond Facademaker. This configurator serves as an inspiration for architects and engineers working on a facade project, with the goal of convincing them to use Alucobond panelization solutions.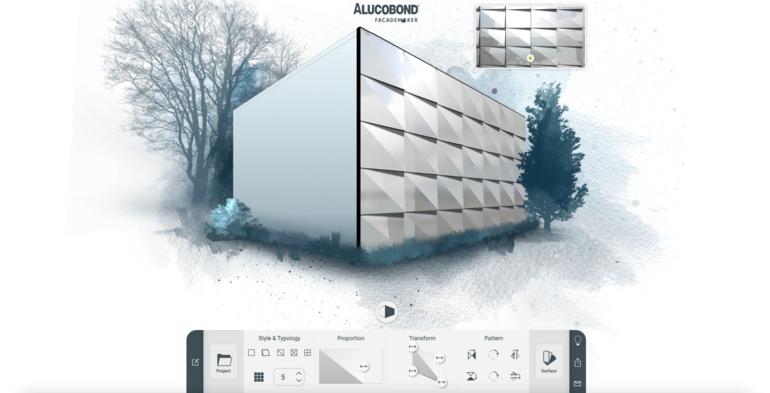 Commercial product configurator
This type of configurator is especially common in the eCommerce landscape. It usually offers direct sales or a detailed quote for a sales representative to follow up and continue the sales process.
Nike ID (recently renamed as Nike by You) is one of the most popular product configurators in its industry. Customers can customize every small detail online and directly order from the website. They've achieved their goal, making shopping fun and creative.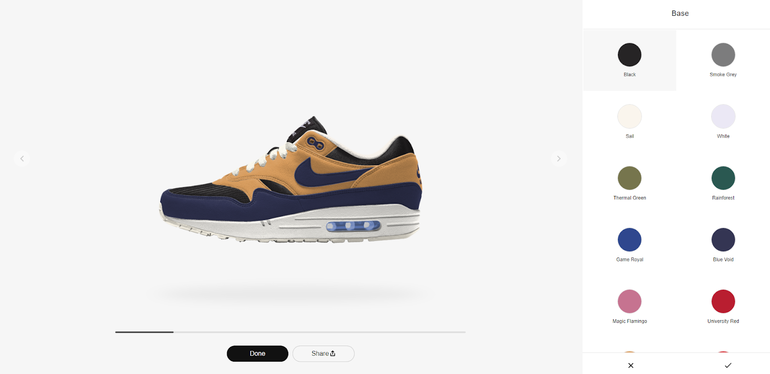 Technical product configurators
Technical product configurators are heavily focused on details. Even though they may lack the realistic visualization of marketing and commercial product configurators, they cover the product variations extensively. They're often used in B2B sales, hence the great attention to detail.
Usually, they are able to generate precise bills of materials and even CAD files used for manufacturing. A great example that shows how complex technical product configurators are comes from Habitat 21, a company specializing in modular houses. In essence, their configurator enables you to build your own house, and all of that with great attention to detail.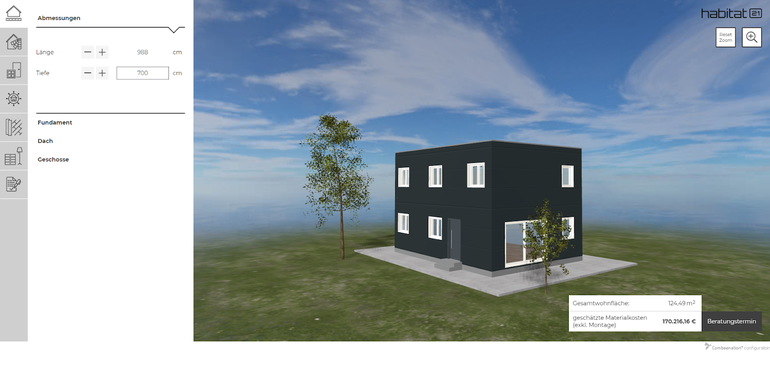 Internal configuration tools
Internal configuration tools are designed to help CAD engineers and designers when communicating with decision makers or even machine operators. Here, the collaboration features are as important as the possibility to save and share certain configurations.
This type of tools never contains the whole information about the product because it's too complex to show it in a simple interface. The goal of internal configuration tools is to model and optimize partial processes and create stronger links between various stakeholders.
On the image below, you can see an example of an internal configuration tool created by ShapeDiver to help out an architecture firm Skidmore, Owings and Merril LLP to facilitate decision making in the team.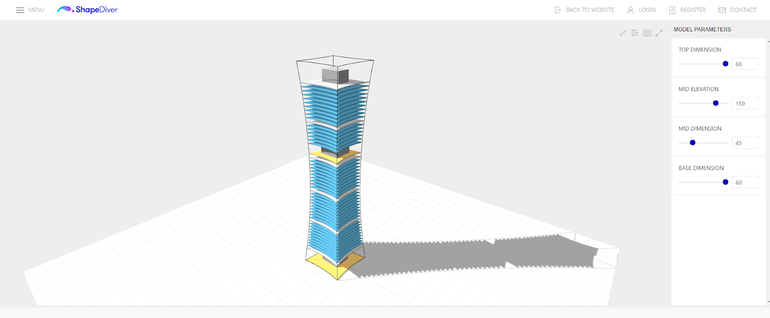 What is CPQ and how does it differ from complex product configurators?
Product configurators have an enormous potential to increase sales, which is one of the reasons why there are so many different use cases for configurators. As time passed, it became clear that the ability to generate an accurate quote with a correct price could be applied to any industry, not just manufacturing.
The challenge appeared when service providers found that many of the product configurator solutions didn't apply to their services. This was the reason for rebranding the product configurators under the name of CPQ - Configure, Price, Quote.
This rebranding made it possible to use a configurator for any kind of business, be it selling goods or services. Instead of showing bills of materials or routing instructions, CPQs focus on Quote & Order Accuracy, Guided Selling, and Margin Analysis, some of the problems most business in any industry face today.
All in all, there aren't many differences between CPQ and a complex product configurator. The main difference is in the application of the software itself. Today, every business can utilize a tool such as CPQ and configure all of their goods and services, if it makes sense.
Which industries are reaping the benefits of complex product configurators?
As we recently pointed out, CPQ can be used in almost any industry. And today, complex product configurators are used for improving the sales process in a great number of industries. In this chapter, we'll display a few successful examples of how companies in different industries implemented a product configurator in their website.
Automotive industry
Tesla, the most successful EV company today, offers its customers to customize their new cars fully to their preferences. Their customization process consists of 5 steps and it's very intuitive for navigating. There's currently no option to zoom or rotate the image, but it might have cluttered up the already simple process.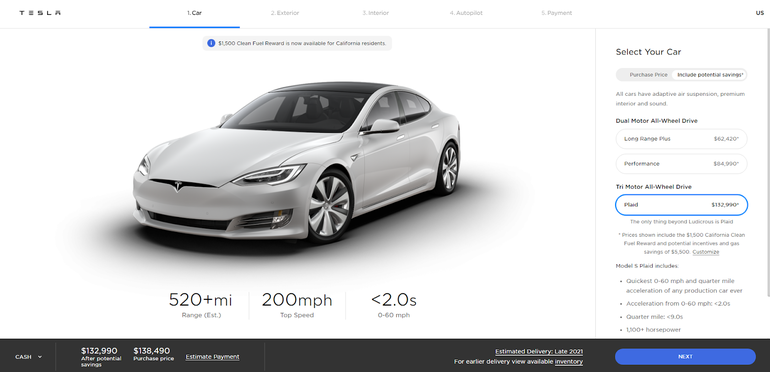 Footwear industry
Nike has dominated the footwear industry with its Nike ID, presented already in the late 90s. Now, it's renamed to Nike By You. They took product customization into account very early and moved away from mass produced uniformity. They allow their customers to select one of their unique and iconic designs and customize every single area of the shoe.
They have a wide range of options for customers to choose from, and every customized pair of shoes can be viewed from all angles.They've achieved the goal of making online shopping fun and they've even incorporated Nike By You in their offline sales channels too. There are more than 100 Nike retail stores offering customers to customize their shoes on site.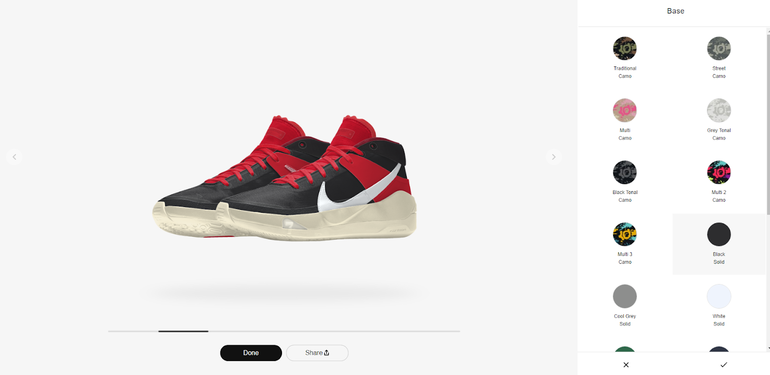 Furniture industry
Designing a unique pair of Nike shoes may be pretty exciting, but designing your own unique ergonomic office desk is pretty fun too! A wide range of elements can be customized to suit your needs and wants, such as work surface finish, manual or electronic adjustment, electric lights, drawers, and so on. You can rotate and zoom on the product at any time, allowing you to view your customized product from any angle you want to.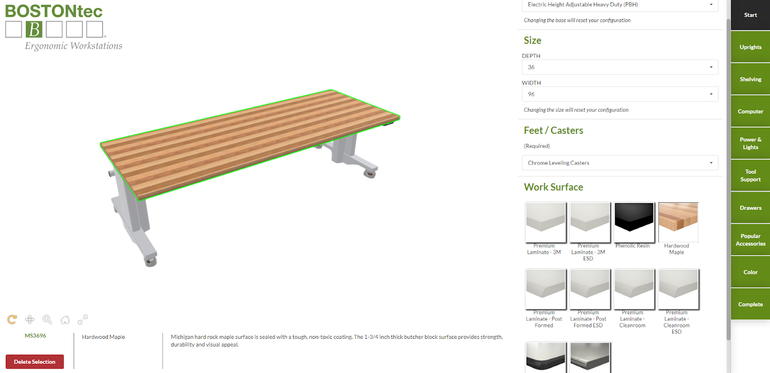 Watch industry
Bamford Watch Department is a luxury watch manufacturer that successfully leveraged the capabilities of a complex product configurator. With their unique product configurator, they allow their customers to personalize every single element of their new luxury watch.
Their configurator is a simple point-and-click system that instantly displays any change you make in the settings. There is no zoom image feature, but the visuals are already enlargened and every small change is clearly visible.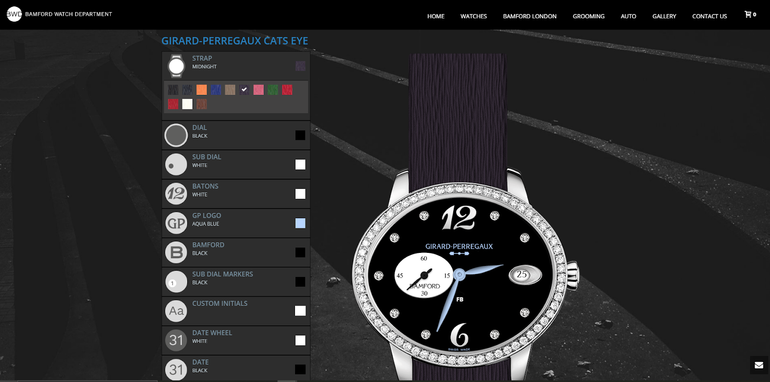 You'd like to improve your sales process with complex product configurators? Let's talk!
Whatever kind of product or a service you're offering to your customers, implementing a complex product configurator or a CPQ could vastly benefit your sales results.
If you already have a few ideas on how the configurator would benefit your customers, be sure to reach out to us! We'd like to talk with you about your ideas and possibly contribute with our own.
If you have any questions regarding complex product configurators or you're just curious to know how it would work for your business - say hello@factory.hr! We're waiting to hear from you.

:[book id='11894'][/book]:
This guide is part of the category, read more on
Looking for Exponential Growth? Let's Get Started.