Explore Garešnica, Lipik and Banja Luka with a unique tourist app
Join users from around the globe and explore all the information about heritage routes, history, attractions and accomodations in Lipik, Garešnica, and Banja Luka!
The Challenge
- Facilitate finding and discovering exciting tourist locations
- Make an interactive map and show cycling and hiking routes
- Create a user interface which will make it easier for users of all ages to navigate within the app
- Enable application content in multiple foreign languages
Bringing people closer to cultural heritage is a challenge. Our primary goal was to show all beautiful forgotten hiking and cycling routes via the interactive map. Our UX/Idesigner had an important task while designing a user interface that would be usable for different age groups and also for tourists around the world. We enabled five foreign languages and covered all the needed information about heritage routes, history, attractions and accommodations in Lipik, Garešnica and Banja Luka!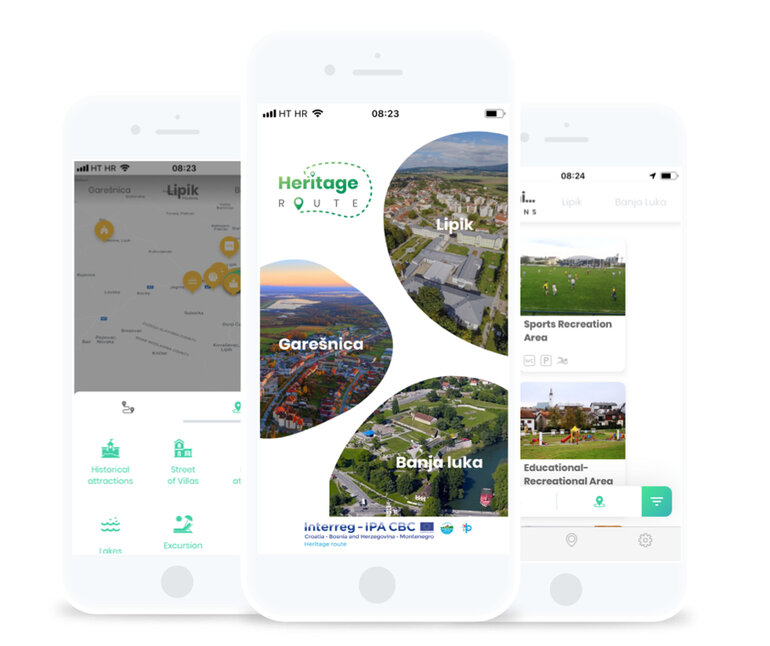 Quickly Get to Attractive and Hidden Locations via an Interactive Map
An interactive map provides a unique experience in which you can visit the most exciting sights and find out all about a current location without hiring a tour guide. Select a historical attraction, natural attraction, lake, excursion site, water spring, church, family farm, event, accommodation, bar and restaurant, tourist information, information table, sports facility, or viewpoint and find where it's located, how to get there, and where to read more about it.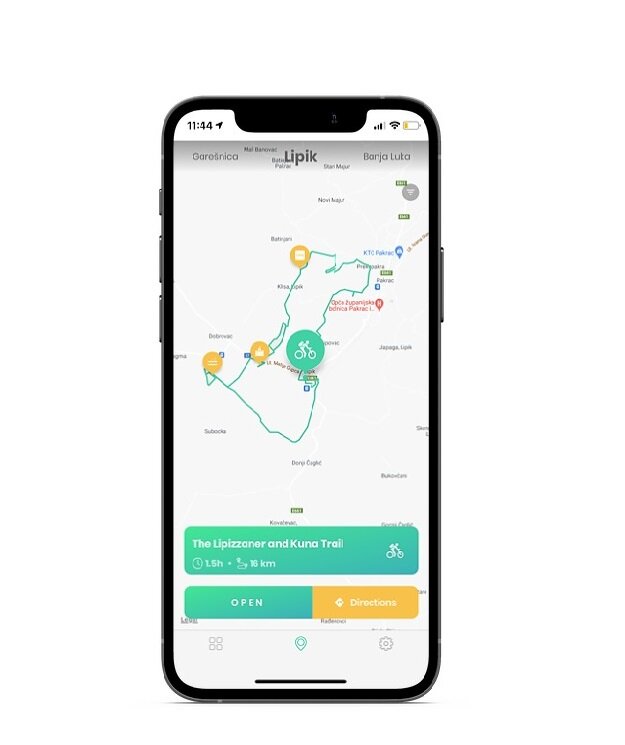 Turn On Geolocation for a Better View of How Far Away You Are From the Desired Location
Geolocation will allow you to reach amazing places and to explore and discover new things. Explore each corner of Lipik, Garešnica and Banja Luka and experience an original and unforgettable experience. There's no reason not to implement this feature in your travel app because it will help give you the best experience and answer questions on location and directions.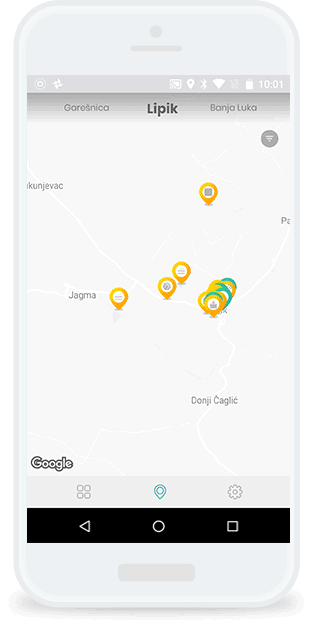 The Audio Track at Each Location Will Allow You to Remember the Place For a Long Time
For an even better experience, we provided audio tracks for every location where you can enjoy the pleasant voice of the narrator, fully immerse yourself in the enjoyment and relaxation of the location.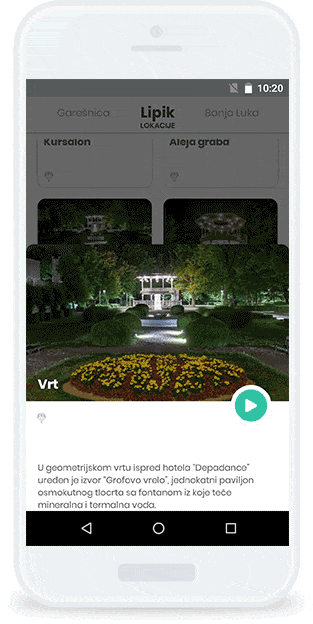 Technologies
Figma Google Maps API Kotlin Swift
Try it out!
Download the Heritage Route mobile app for iOS and Android mobile devices!